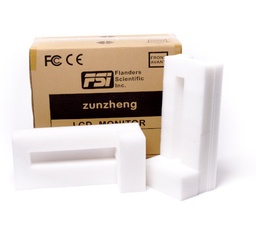 ---
Replacement packaging for all 17" FSI monitors.
Availability: In stock
---
If you need to return your monitor to us for re-calibration or repair, and you have lost or discarded the original packaging your monitor came in, this replacement packaging is the safest solution to ship your monitor. 
Works with all FSI 16.5" to 17" monitors, including CM170, CM171 and DM170.
*Before returning a monitor, please always fill out a service request first.  
FSI products come with a standard 2 year warranty parts and labor.
All quoted shipping rates include shipping insurance
See our terms and conditions for details on our return policy
Orders outside the EU are subject to local import duties and taxes
Browse for more products in the same category as this item: